Friday, March 14, 2014
Well its been a good week, I have received my certificate for Level 2 in the European Computer Driving Licence course, having passed the last section test in databases last week, and now considering either studying at Rewards or taking up an apprenticeship in office administration but hopefully a way that can help me progress in life and understand the slight difficulties I have!
Meanwhile I would like to reveal that I am set to be an uncle soon as one of my brothers has got a little one on the way with his girlfriend! Pleased for them both! :)
As for this weekend and the next week as I consider my career options, there is the usual footy and the tennis events at Indian Wells and Miami to look forward to and Spring is only 1 week away, though feels like it has come a week early this year!
Wednesday, February 26, 2014
As I write this I am also revising (well supposed to but stopping briefly to update this blog), for a ECDL Level 2 database test to take place this afternoon, the weather being nice outside recently a break from the endless storms. Wish me best of luck on that front!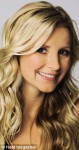 On Thursday I made a trip to see Monty Python's Spamalot at the Playhouse Theatre near Charing Cross in London. I have seen it once before in 2011 at the Theatre Royal in Brighton when it featured Todd Carty (legend in Grange Hill, Eastenders, The Bill etc), and Jodie Prenger! This time went not just because of fondness for the show but also that there was a few people that I have been keen to see perform live for a while with comedian Joe Pasquale, and the lovely Carley Stenson (pictured to the left) remembered fondly for Steph Dean in Hollyoaks and since leaving is proving to be a very popular actress in the West End in various musicals like Legally Blonde and in Spamalot show playing the Lady Of The Lake. I had a seat in the top tier of this Victorian theatre and although the view was a little bit restrictive, I had a great view of the females in the show from above! All in all a great show and good night, and the scenes at the Apollo just before Christmas did not stop me going. Although I did read up that in 1905 there was a roof and partial wall collapse at Charing Cross Station, with part of the wall collapsing on the neighbouring Playhouse Theatre which was being rebuilt that cost the lives of 3 workers on the site, but the modern Playhouse a fab West End Theatre seems a place in great condition and lovingly cared for!
Finally credit to whoever decides to play the music in Eastenders, not only is the show picking up again but seem to be playing some excellent proper old skool dance/ house tracks in scenes involving Cindy's Cafe or the corner shop! The last 2 months have included St Etienne - Only Love Can Break Your Heart and Joe Smooth - Promised Land, keep up the good work Dominic Treadwell-Collins! :)
Tuesday, February 18, 2014
For starters happy belated Valentines people! So how did I spend it, well I am not a massive St Vals fan but the night before the stormy Valentines Day I took Emma to Cineworld Crawley to watch The Wolf Of Wall Street, it turned out to be a movie based on the real life story of Stockbroker Jordan Belfort, featuring plenty of birds, booze, drugs and more birds, booze and drugs. Possibly not the sort of movie you would watch on a Valentines date but we both enjoyed it and was lovely to see that Margot Robbie (once upon a time played Donna Freedman in Neighbours), has come a long way, Leonardo Di Caprio proving he is a good actor and not simply just decent in Titanic, and was lovely to see Joanna Lumley put in a few cameo appearances looking like a lady you would not say no to a date even if she is old enough to be a mother or grandmother to you!
All in all it was a great evening despite the fact we did not get out the cinema until 11pm. In other news I have been doing more preparation stuff before doing the more advanced ECDL stuff by attempting the Level 2 database test, and I have been busy helping out with the social media at friends charity shop Oxfam Crawley. Luckily I did not get seriously effected by the stormy weather apart from Gas Meter door outside Strike Towers getting torn off and Garden Door getting slightly adjusted making it near impossible to gain access to back garden! But thoughts to those that were badly effected in the West Country or the Thames Valley areas especially!
Finally I have been touring the Sussex and Surrey area performing my unique versions of Wonderwall (Oasis and Mike Flower Pops) at karaokes, and getting great receptions at the Duke of Wellington in Brighton last month and just about a week ago wowed the punters at The Old Chestnut in Earlswood, and a few people may have noticed a tweet/ status about my activity at Earlswood Station after leaving the pub. Thank goodness Southern Rail have not stuck any footage from cameras on Youtube yet! :)