Friday, May 02, 2014
Curious to see that I have gained a few interesting followers of me on twitter recently, esp some interesting people that have been known as Steph Scully who has given me some good dating advice thats served me well so far and Sarah Beaumont like me she loves decent dance music. Both ladies from Neighbours respectively, plus Matt Wolfenden aka David from Emmerdale, who else will be next to follow and read on the life of yours truly! :)
Well I have decided to do Level 3 of ECDL computer course with the lovely people at Rewards Training, and started the course on Wednesday, whilst keeping an eye out for apprenticeships or work oppertunitys but at least doing something and not just driving Colin Pitt crazy helping out at Oxfam!
With the end of the season coming up there is the annual Robert Eaton Memorial Fund match at Lewes FC between Brighton supporters and Crystal Palace supporters at Lewes FC I am proud to confirm I will be attending this fine event tonight, and will donate a bit of my cash in memory of Robert Eaton a Brighton fan who tragically died in the 9/11 attacks! Bit nervous to discuss about the big match with BHAFC away at Nottingham Forest tomorrow evening.
Monday, April 07, 2014
Just to start off was saddened to hear the death of house music legend Frankie Knuckles, always been a fan of his music that influenced the early house music scene in the US and UK in late 80s and early 90s, and behind great track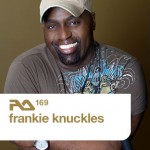 s like 'Your Love' that featured on GTA San Andreas and was a key DJ producer in 'Alison Limericks - Where Love Lives', I wish I got to see him live the nearest I got was seeing him perform on Channel 4 on the NYE/NYD celebrations 2012/2013 where he performed on live TV late at night, and even saw an appearance from Alison Limerick!
I have began my search looking at apprenticeships and delighted to hear that I have been invited to an awards ceremony at Rewards Training on Friday for my efforts on the IT course recently! Sports front has not exactly been great with Brighton on poor form and Great Britain narrowly losing Davis Cup tie to Italy over the weekend, but hopefully things will pick up on that front soon! Plus starting to make plans for the summer mostly relating to tennis, football and possible weekend in Manchester to visit Coronation Street set and explore music scene up there! Anyway I leave you with this classic!
RIP Frankie Knuckles

https://www.youtube.com/watch?v=LOLE1YE_oFQ
Friday, March 28, 2014
Hey people left it a bit later than I have done recently. But have decided to start pursuing apprenticeships in office administation and office work! Last 2 weeks seem to be drifting into walking wikipedia mode, like telling my career adviser about Greek dialect speaking minority in Southern Italy or bombarding Simon Cardy with career stats of Neil Warnock, after getting excited a classic half time Warnock rant on youtube, really need to scale down on this!
https://www.youtube.com/watch?v=im85NY4NKt4
Finally it is a mystery after the Daily Mail briefly leaked (before being deleted) some photos of John Altman dressed as Nick Cotton being present at the funeral along with the current cast members! Were the scenes deleted? Or was it just a decoy by the production crew or Altman just catching up with old friends and not being part of the cast, although without an apparance of John Altman, the storyline does seem to suggest that Nick Cotton is possibly not dead so who knows! But was wandering if he was going to surprisingly appear in yesterdays episode which he did not!