Wednesday, November 26, 2014
26th November 2014
So it seems the good people at Fremantle Australia are pulling out all the stops to make the 30th anniversary special of Neighbours a great occasion next year and to try and rival the great 20th anniversary celebration episodes of 2005, whilst I am excited about Harold Bishop returning to Ramsay Street etc, I am keen to know which of my past fave girls in the show are returning and the first one to be announced is the singer/ actress Delta Goodrem who played Nina Tucker between 2002 and 2004 although took a year out battling Hogdkins Lymphona, is the first to be announced, who was a lovely blonde girl who post Neighbours has focused mostly on singing and although initally suscessful in UK pop charts, most of her recent suscess has mostly been within Australia, but either way nice to see her return to UK TV screens soon, almost as exciting as the signing of Darren Bent for Brighton and Hove Albion.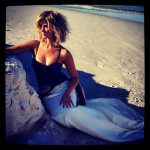 The people at Strike Towers however are hoping more that some of the girls that featured in the Strike Factory 10 Fave soap girls published earlier this year will also make returns like Pippa Black (Elle), Stephanie McIntosh (Sky) and maybe Margot Robbie (Donna), but with her fame in Hollywood maybe she see Neighbours the same way as Kylie Minogue. :(
Since my last post, been a bit boring just getting on with my courses with Avanta (which should be completed by the end of next week), and getting on with the ECDL Level 3 training, plus with inspiration from fellow aspie George Thacker at Oxfam Crawley have applied for a mystery job with St Catherines Hospice where I offered my volunteering services for 3 years, leaving last christmas, more will be revealed in future.
For those wandering who was on my 10 fave soap girls list earlier this year, here is the links if you want to enjoy again or read for the first time.
http://strikefactory.blogspirit.com/archive/2014/03/04/10-fave-soap-girl-faves-from-down-the-years.html
http://strikefactory.blogspirit.com/archive/2014/03/07/10-soap-girl-faves-from-down-the-years-part-2-2997019.html
Roger Russell is English (29 years old today.)