Friday, March 28, 2014
Hey people left it a bit later than I have done recently. But have decided to start pursuing apprenticeships in office administation and office work! Last 2 weeks seem to be drifting into walking wikipedia mode, like telling my career adviser about Greek dialect speaking minority in Southern Italy or bombarding Simon Cardy with career stats of Neil Warnock, after getting excited a classic half time Warnock rant on youtube, really need to scale down on this!
https://www.youtube.com/watch?v=im85NY4NKt4
Finally it is a mystery after the Daily Mail briefly leaked (before being deleted) some photos of John Altman dressed as Nick Cotton being present at the funeral along with the current cast members! Were the scenes deleted? Or was it just a decoy by the production crew or Altman just catching up with old friends and not being part of the cast, although without an apparance of John Altman, the storyline does seem to suggest that Nick Cotton is possibly not dead so who knows! But was wandering if he was going to surprisingly appear in yesterdays episode which he did not!
Friday, March 14, 2014
Well its been a good week, I have received my certificate for Level 2 in the European Computer Driving Licence course, having passed the last section test in databases last week, and now considering either studying at Rewards or taking up an apprenticeship in office administration but hopefully a way that can help me progress in life and understand the slight difficulties I have!
Meanwhile I would like to reveal that I am set to be an uncle soon as one of my brothers has got a little one on the way with his girlfriend! Pleased for them both! :)
As for this weekend and the next week as I consider my career options, there is the usual footy and the tennis events at Indian Wells and Miami to look forward to and Spring is only 1 week away, though feels like it has come a week early this year!
Friday, March 07, 2014
Jenna Coleman - Jasmine Thomas Emmerdale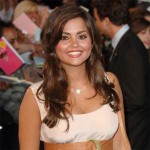 Possibly better known as Doctor Who's lovely assistant these days, but before entering the tardis, she was resident in Emmerdale for 4 years. The niece of resident vicar Ashley Thomas, but was famously caught up in a love triangle with Debbie Dingle (some great scenes kissing), and Debbie bad boy father Cain Dingle who she got pregnant by before aborting. However towards the end after killing Shane while defending her on and off lover Debbie, she ends up going to prison but not before one more heart to heart with Debbie Dingle!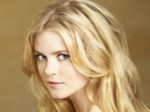 Pippa Black - Elle Robinson Neighbours
Pippa Black a Nicole Kidman lookalike played Elle the daughter of Paul Robinson from 2005 until 2009 and for the first year or so was really a female version of Paul Robinson, although surviving a few attempts on her life from wicked twin brother Robert, eventually she morphed into a nicer character that kept her father under control, and later looked out for the equally lovely Donna Freedman. She had many relationships before gently brushing of Lucas Fitzgerald for a new life in New York. In real life Pippa Black has since also moved to the US to take up various guest and regular roles in US comedys and detective drama shows!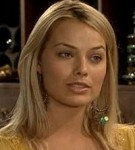 Margot Robbie - Donna Freedman Neighbours
Like Jenna Coleman, Margot is more famous outside the soap opera role she once had with her shineing in the Wolf Of Wall Street movie recently and dating Leonardo Di Caprio! But before that just after Neighbours switch from BBC to Channel 5 she was cast in the show As Donna Freedman, living with the Robinsons and was chased around Ramsay Street however found love with Ringo Brown. But then became single when Steph Scully ran down Ringo on her motorbike! Not long after she left Ramsay Street, and her star is on the up even turning down Hugh Hefners offer to pose nude!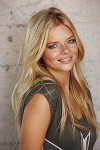 Samara Weaving - Indigo Walker Home & Away
Lovely Samara the niece of Hugo Weaving only recently sadly left Home & Away on UK screens (though about 2 months before on Aussie screens), having been in the show for 3 years as part of the Walker family that were introduced in 2010! Before that she had appeared in another Aussie soap the shortlived BBC comissioned Out Of The Blue as a regular character, plus has looked a bit tasty in some Aussie tourism adverts shown on UK TV. Indi Walker is mostly remembered for her on and off relationship with Romeo, and eventually buying a gym that results in Indi being mostly seen in same red sports top and short tight leggings in the last year of her time in Summer Bay! Currently doing a mix of modelling and acting based in London, England for the time being but could Hollywood beckon for Samara like Margot Robbie maybe?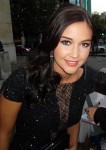 Jacqueline Jossa - Lauren Branning Eastenders
The second actress to play Lauren after replacing Madeline Duggan who had played her for 4 years! Lauren Branning Mark II has proven to be very saucy wearing tasty short dresses, lovely leather skirts showing off her shapely legs, and causing a storm with her endless drink problems turning up around the Square drunk though has since managed to overcome her drink problems and had a notable affair recently with married alcoholic Mancunian Jake Stone!