Sunday, April 20, 2014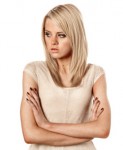 Firstly would like to say RIP to Lucy Beale who passed away on Friday and at the end of episode we saw her lifeless body on Walford Common at the end of Eastenders episode!
As for life recently things have good, not only has my Albion picked up and back in play off chasing mix, but I picked up my award for my work on the ECDL database course last Friday receiving the award from local MP Henry Smith and having a few photos taken that can be seen at this link!
http://www.rewardstraining.co.uk/news-and-events/rewards-award-ceremony-2014/
Been up to the usual charity work and shop stuff, and next week another character in fave soap looks like they will bite the dust and do similar tribute in blog for that girl when revealed, but have a good St Georges Week people! :)
Monday, April 07, 2014
Just to start off was saddened to hear the death of house music legend Frankie Knuckles, always been a fan of his music that influenced the early house music scene in the US and UK in late 80s and early 90s, and behind great track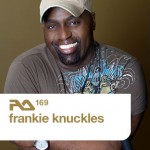 s like 'Your Love' that featured on GTA San Andreas and was a key DJ producer in 'Alison Limericks - Where Love Lives', I wish I got to see him live the nearest I got was seeing him perform on Channel 4 on the NYE/NYD celebrations 2012/2013 where he performed on live TV late at night, and even saw an appearance from Alison Limerick!
I have began my search looking at apprenticeships and delighted to hear that I have been invited to an awards ceremony at Rewards Training on Friday for my efforts on the IT course recently! Sports front has not exactly been great with Brighton on poor form and Great Britain narrowly losing Davis Cup tie to Italy over the weekend, but hopefully things will pick up on that front soon! Plus starting to make plans for the summer mostly relating to tennis, football and possible weekend in Manchester to visit Coronation Street set and explore music scene up there! Anyway I leave you with this classic!
RIP Frankie Knuckles

https://www.youtube.com/watch?v=LOLE1YE_oFQ