Tuesday, April 17, 2007
Crawley Museum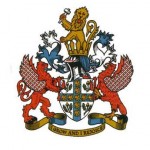 Crawley Museum
After visiting the two museums of the fine twin city of Brighton and Hove, it was off to Crawley Museum, how would Charles Ball fare in the same town where he was born, and it would be the museum that would mark halfway for Charles and his museum challenge.
Mode of transport: I decided as it was a fine Sunday Afternoon with the sun out and that most of the local chavs were most likely still recovering from hangovers at Liquid and Envy, to walk to Goff's Park from home.
Visitors:
Charles
Location of museum and type of building: It was located at a connected annexe of the fine Goff's Manor House, at Goffs Park, Crawley the area seemed a bit Life on Mars like, it seemed like you were in Old Crawley before 1947.
Staff friendliness:
The Staff (which consisted of just 2 men and one young lady), were helpful and full of information on Crawley and its history. Good work despite how busy the place got.
Museum Highlights:
· It was a bizarrely small museum mostly consisting of just 2 rooms, though the Museum Society are hoping to move to much bigger premises nearer the centre of Crawley soon.
· There is currently a special exhibition on one of the towns most famous sons the former World Champion Boxer Alan Minter (who was in the same school class as my dad would you believe).
· The museum focused a lot mostly on the wonderful pre-1947 history of Crawley, before the New Towns Comission decided to chuck a ton of concrete and Londoners on the once legendary village.
· Apparently former Crawley resident Mark Lemon (former Punch magazine editor), had a daughter who ended up having Alice in Wonderland based on her.
· Oscar Wildes boyfriend (whos name escapes me)lived and is buried in Crawley.
· Other notable names include the legendary Norman Wisdom the lifelong Albion fan and former director of the Seagulls. Notable for his slapstick acting, lived and worked in Crawley at one point in his life. Ironically no mention of the Watford born ex Palace Player now managing Middlesborough Gareth Southgate anywhere in the museum. lol
· The Quaker House next door to me gets a special mention for being a major place in the early years of the Quaker faith with notable Quaker figures such as Cowfold man William Penn, who attended meetings here and founded Pennsylvania in the USA, boy I am honoured my home has a connection with the birth of a major US State, watch up for a link up with a site there very soon.
Overall:
Was a nice little museum, with first class staff. Despite being small had all kinds of displays and some fine models on old Crawley buildings long gone. The museum seems to make out that Crawley was once some fine cosmopolitian mini- Brighton like village with all kinds of the finest in society ranging from authors, editors, actors, and even prominent homosexuals rather than the overgrown mini-London town it is today, if only!
Next
up in the next week I will hopefully with one or two others be visiting the fine museum of the Seaside Resort of Wonderful Worthing to kick off of the second half of The Strike Factory Local Museum Challenge feel free to come date is not set as seeing when people are available.