Tuesday, March 04, 2014
10 fave soap girl faves from down the years Part 1
Being a bloke that likes certain soap operas (main ones being Neighbours and Eastenders though on and off have also watched and liked the others), been certain girls I have liked, admired or had crushes on and in 2 parts going to reveal the ten girls in order of when they appeared in respective soaps they made their names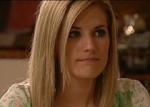 Sarah Jayne Dunn/ Mandy Richardson Hollyoaks
Mandy first popped up as a schoolgirl in Hollyoaks in 1996 and her original stint lasted 10 years (a long time for Hollyoaks standards with their high turnover of cast!), during that time she went from schoolgirl that was cruelly abused by her father, to a beautiful model like blonde that although had various men in and around Hollyoaks village lusting for her chose the unlucky in love hero the legend Tony Hutchinson. However this good fun and sometimes stormy relationship and marraige sadly ended in tragedy when their baby Grace died and matters did not help when after Tony went cold on Mandy she got close and kissed Dom, however he could not go through with stealing his brothers wife so she left Hollyoaks! She has made a few returns to the show since then but will always be when she was with Tony that I will most fondly remember her (maybe possibly due to some simularitys Tony has with me esp re girls lol)!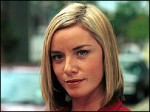 Tamzin Outhwaite/ Melanie Owen Eastenders
Possibly the earliest crush I had on a girl in soap operas I recall well around the same time I had a thing about Anna Kournikova! Mel is mostly remembered for being a bargirl and a bit of a businesswoman in Eastenders that although had a brother that was a priest, she preferred the bad men of Albert Square so no wonder her first marraige to Ian Beale lasted about a few minutes! Eventually choosing to marry Steve Owen (although having flings with Dan Sullivan, and Phil Mitchell along the way), a particular big memory of her being when in a rage and in a fetching tracksuit outfit she burned down the E20 club to get back at Steve!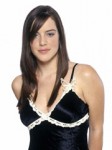 Michelle Ryan/ Zoe Slater Eastenders
A close thing between Lacey Turner and Michelle Ryan but Michelle edges it for me so only Slater girl in top 10! lol Possibly most fondly remembered for her infamous 'U Ain't my Muvva' scene in 2001, Zoe was original member of Slater family introduced to Eastenders in early 2000s, and during her 5 years on the show the character was mostly known for trying to pull men away from girls, her complex relationship with who she thought was her big sister but really mother Kat, and finally her showdown scenes with Den Watts! Since leaving Eastenders Michelle Ryans career has pretty much up and down, with a brief career in America playing lead role in Bionic Women revival that was not success, she has since returned to English shores and appeared in Merlin and a few other tv shows and movies, and for time being has ruled out a return to Albert Square!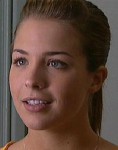 Gemma Atkinson/ Lisa Hunter Hollyoaks
My admiration for Gemma got revived recently due to apparances on USA Pro clothing adverts on TV and appearing in poster on the front of Sports Direct shops nationwide so no escape from her esp the Crawley branch where I once worked! Ahhhhh stop this! Lisa Hunter is mostly remembered as at a first a schoolgirl that due to good looks was bullied by jealous girls like Steph Dean (secret crush possibly?), but then morphed into confident woman with the blokes and left with Ben Davies. Since then has dated Christiano Ronaldo and got many other admirers high on her list!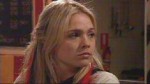 Stephanie McIntosh/ Sky Mangel Neighbours
The first of a few Aussie girls on my list, Stephanie McIntosh the little half sister of Jason Donovan, was cast as the second Sky Mangel in 2003, and Sky was a lovely blonde attractive geeky girl, that had a memorable kiss with lesbian Lana Crawford, though was mostly into the young men of Ramsay Street, a popular character in her few years on the show! Since leaving Stephanie has attempted a pop career in the UK that did not quite work out, and these days does a mix of acting and singing in Los Angeles, and big tennis fan especially following wherever the German veteran ATP tennis star Tommy Haas goes according to twitter, possibly revenge for my crush on Anna Kournikova all those years ago! lol
Part 2 to come up in the next few days! :)